"A Stroll back down the track of time..."
---
Google

Places

Maps

- TRAIL Descriptions, Topo Maps

Picture Gallery

- Sunset & Sunrise shots
---
Aldo Leopold Wilderness
(Gila National Forest: Gila Wilderness: Gila Trails NM)
Tweet

Leopold Wilderness (Overview)
(back to top)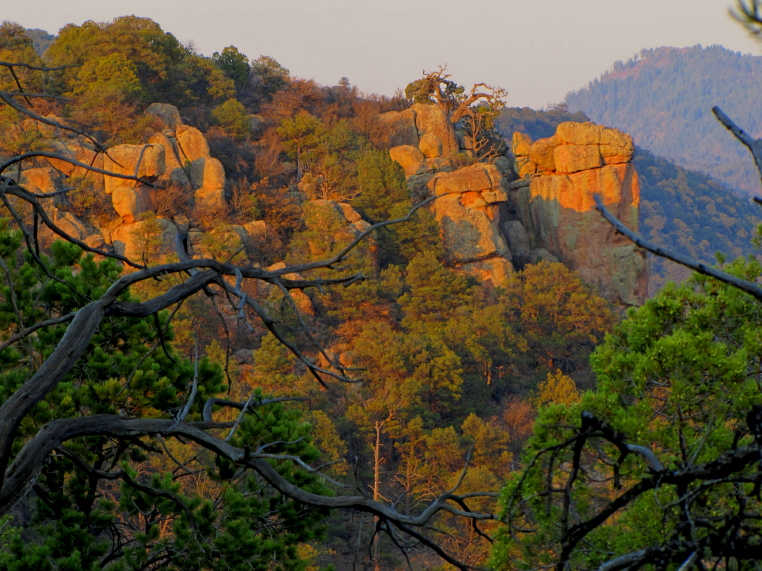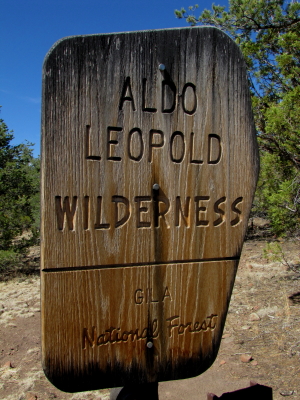 The Aldo Leopold Wilderness, along with Gila Wilderness and Blue Range Wilderness, is part of New Mexico's Gila National Forest. It became part of the National Wilderness Preservation System in 1980 by an act of the United States Congress and has a total of 202,016 acres.
The Aldo Leopold Wilderness, which straddles the crest of the Black Range and contains the most rugged and wild portion of these mountains, pays tribute to one of the greatest pioneers of Wilderness preservation.
The Continental Divide cuts across the center ridgeline of the Wilderness, and a 33-mile-plus section (with many miles of trails) of the Continental Divide National Scenic Trail (CDT) forms a portion of the southern boundary.
Gila Wilderness was designated the world's first wilderness area on June 3, 1924. Gila Cliff Dwellings National Monument is a U.S. National Monument in the Gila Wilderness and was established by executive proclamation on November 16, 1907, by President Theodore Roosevelt. That's 5 years before New Mexico even became a state. Quite a proud set of legacies for New Mexico.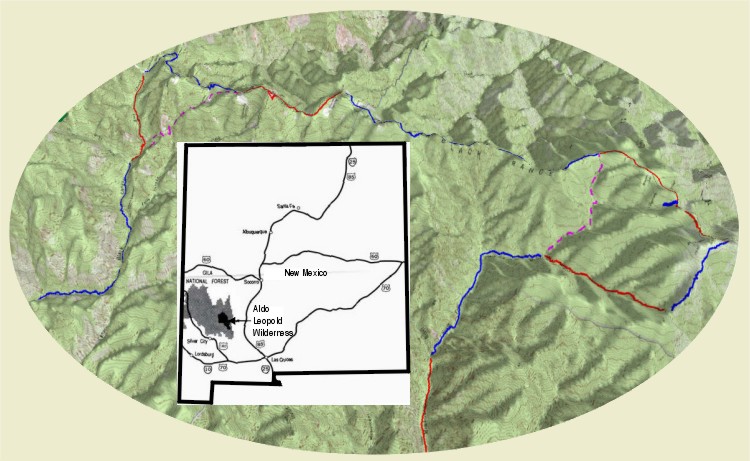 Aldo Leopold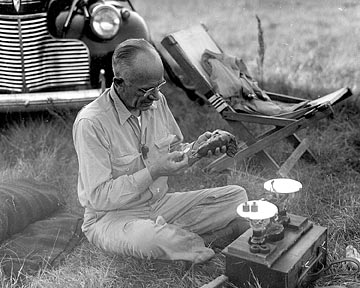 "There are some who can live without wild things and some who cannot."
— Aldo Leopold quotes
Aldo Leopold was born in Iowa in 1887. He was a graduate of the first school of forestry in the United States at Yale and in 1912 became the supervisor of the million-acre Carson National Forest of New Mexico. He is widely acknowledged as the father of wildlife conservation in America


The Magic of High Country at Southern Latitude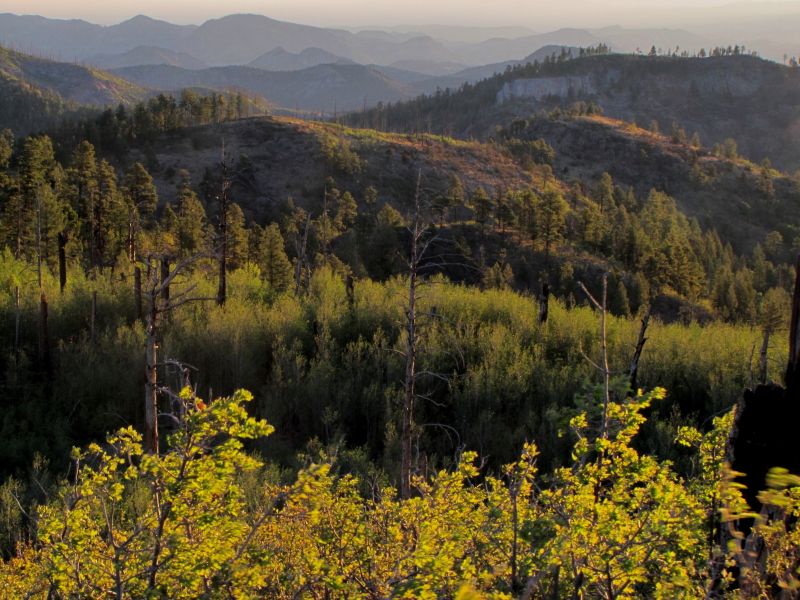 High country in the desert latitudes of southern New Mexico creates a magical environ which can be found nowhere else. Although in some years these ranges struggle against draught, the same arid conditions that place the wilderness in nerve racking threat of fire produce unique delights—free of the elements that can make more northerly adventures a struggle.
Rarely will you setup camp in pouring rain, or count the number of mosquitoes that can be killed with the single slap of a hand. Often an entire trip can be made without unpacking your tent. And yet, the high country experience flourishes in full force.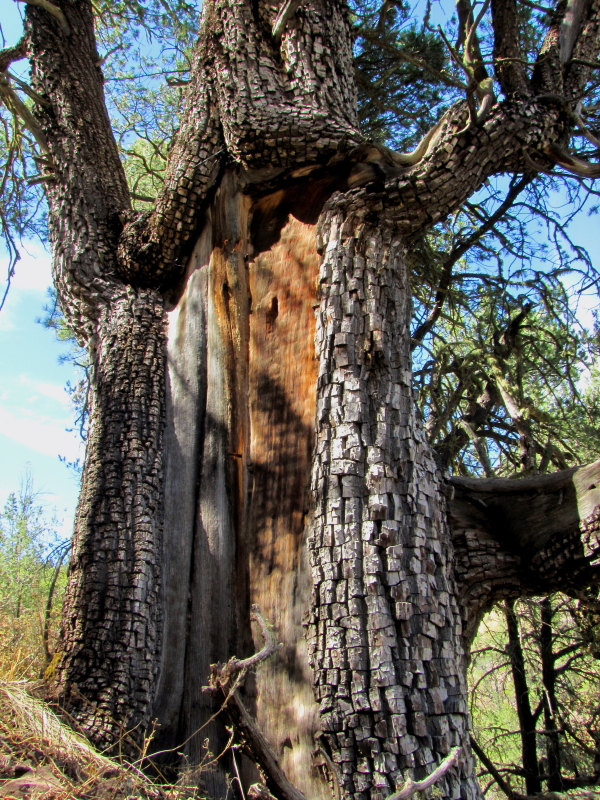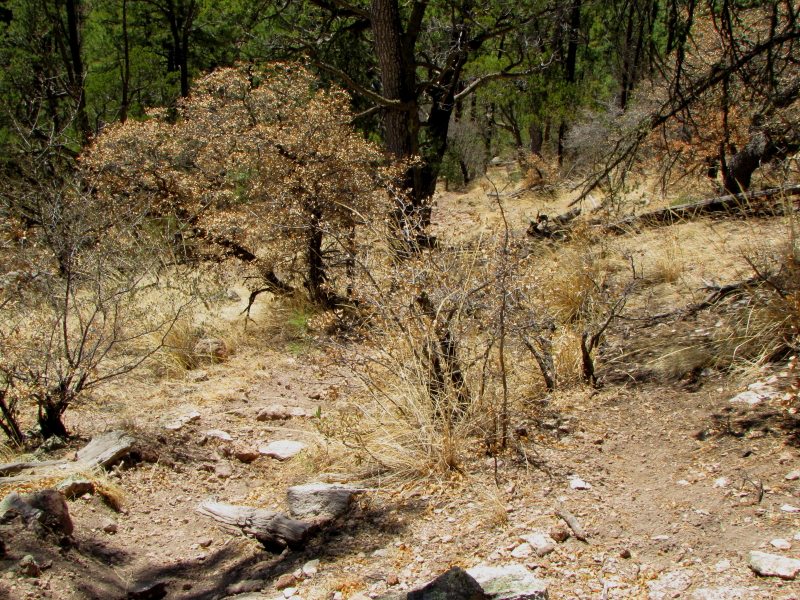 It difficult to fathom the country that awaits above from Aldo Leopold's humble low-land beginnings. At first you'll roam amongst scraggy desert grasses—parched, curled, lifeless and white. You'll plod up dust laden trails, dirty and volcanic, guarded by crusty old alligator junipers.
But eventually, the Aldo Leopold wilderness ascends to lofty ridge lines at over ten thousand feet. Skyline trails can be traversed with vistas of a hundred miles, their slopes decorated by prehistoric woods. There are few visitors, and abundance of bear, cat, coyote; game and wildlife of every description.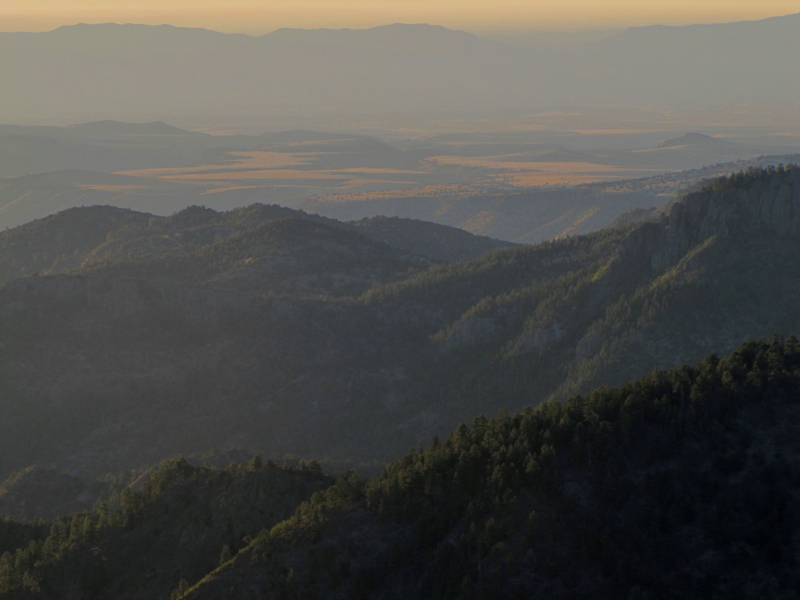 Impassable high country canyons hide old growth forests in deep shadows; where scant rays of light penetrate to make enchantments on ancient needled floors.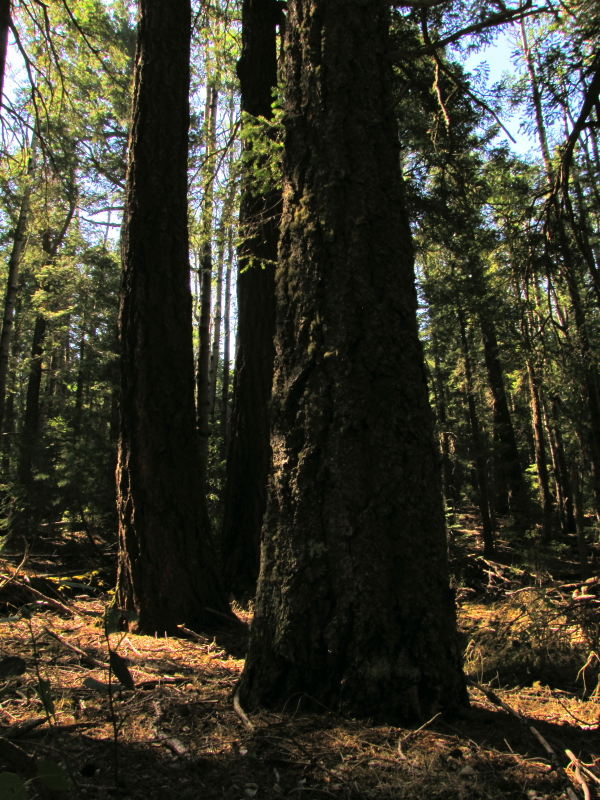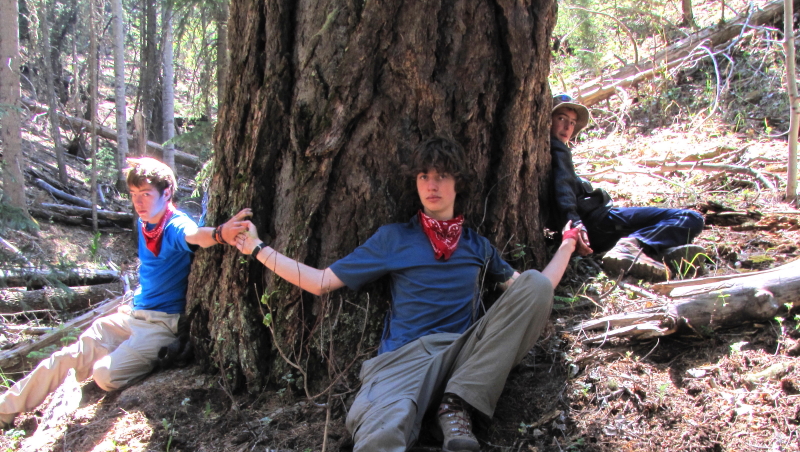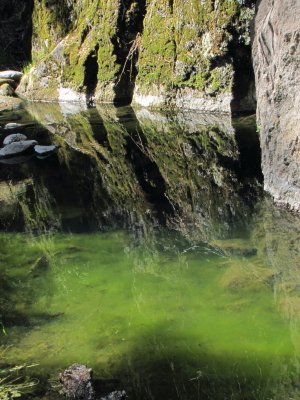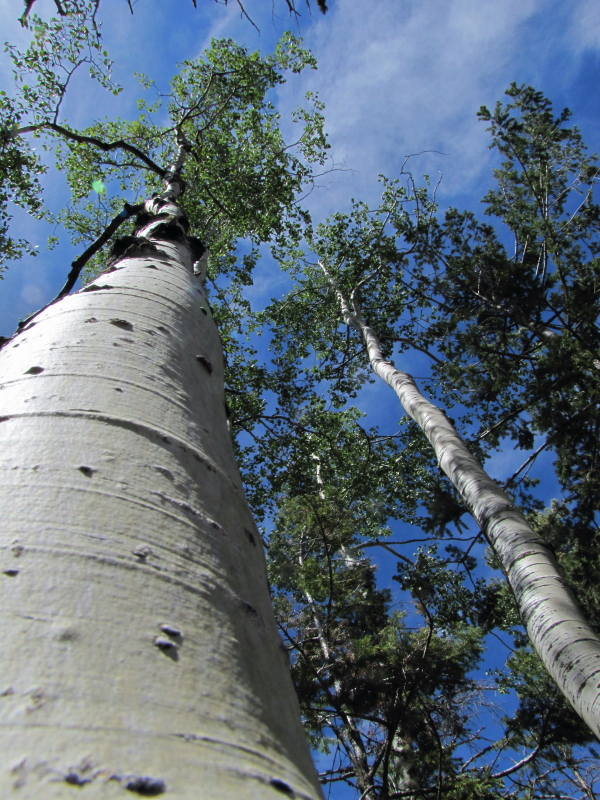 Aspen trees grace every elevation.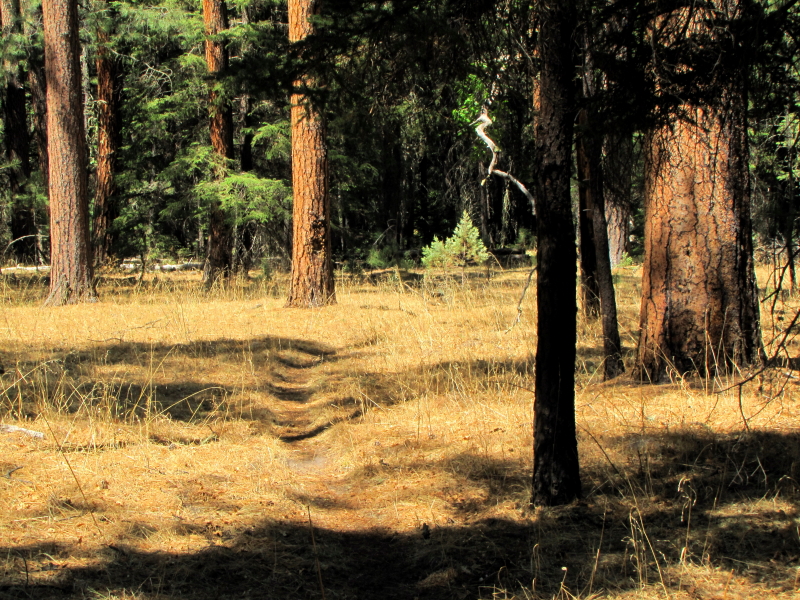 At mid-levels, the landscape widens into thick forest floors that were manufactured by centuries of Ponderosa pine and soaring fir. Meadows of yellow grass produce the scent of dry straw underfoot. A waft of warmed vanilla from the bark of 400 year old Ponderosa greets you on the breeze.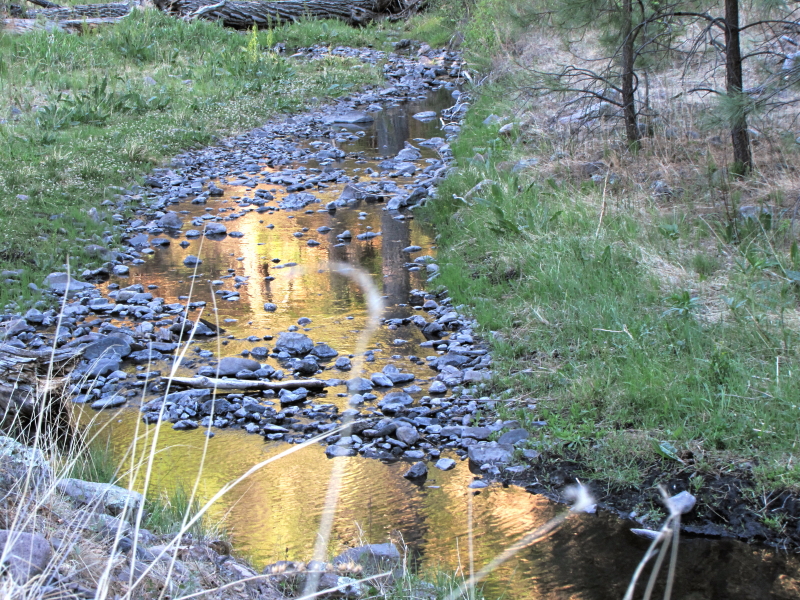 Below that, yellow and green fields decorate reflective streams under a mix of tall pine and giant narrow leaf cotton wood trees.
Aldo Leopold's inhabitants are shy of man, since man is rarer in occurrence than in other wildernesses. You're unlikely to see a larger mammal unless you work at it. But signs of them are everywhere.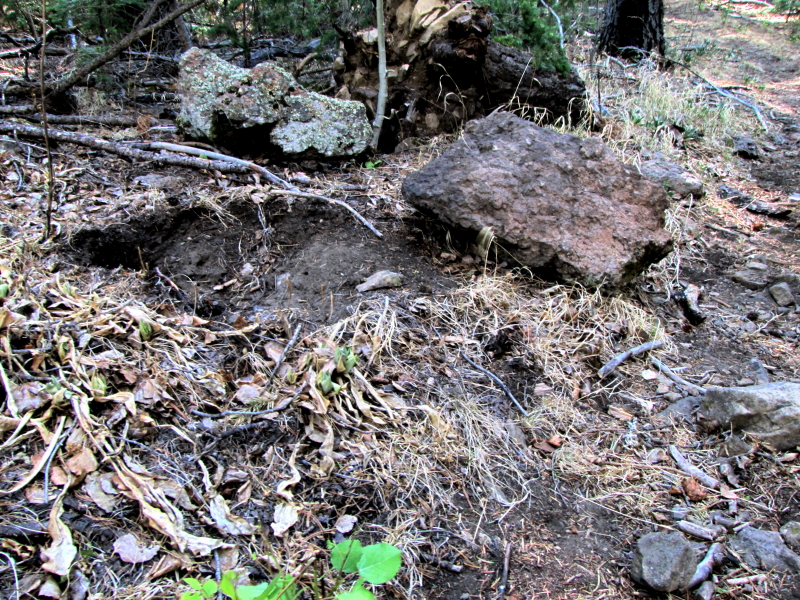 You'll come across entire fields of rocks turned over by a recent bear searching for a breakfast of grubs and insects. Steam rising from a mound of inky scat warns that the creature had been there an instant before you.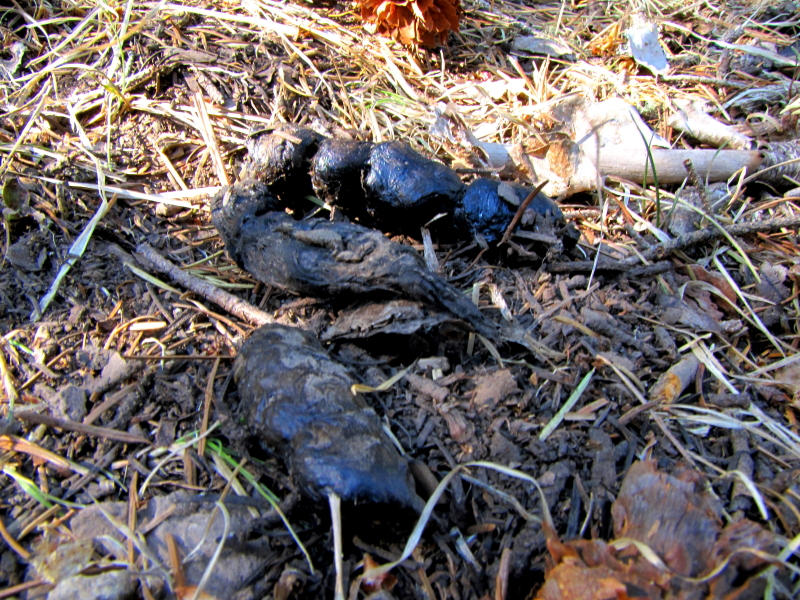 Scarcely can you walk twenty yards in any direction without seeing the scat of cat-lynx, bobcat, or the mountain lion that rule the night.
From your bedroll you'll likely hear a few yelps from a band of marauding coyote as they hunt on the pass above you.
A cluster of turkey feathers found beside the trail may end up gracing your hat. Or if you're one to walk late into the dusk, hours before dawn, in stealth and silence, you may meet some or all of these residents of the Aldo Leopold wilderness.
Sea of Forest
Not on the skyline trail that hugs the ridge, or in forested meadow below. No. In those places, when it blows— wind is but wind, incessant, limb cracking, scouring and loud.
But in the old growth forest will you hear it.
Listen.
It begins down slope, in long swells. A surge gaining speed as it approaches. Suddenly it's overhead hissing in leaves—the sound of breaking surf. It washes and tumbles past, above you, and on all sides.
Wind—not wind. Rather the wraith sea of a forest, splashing through high branches, cascading to some expecting shoreline above the stand of ancient fir.
And holding your breath, you wait for the next wave.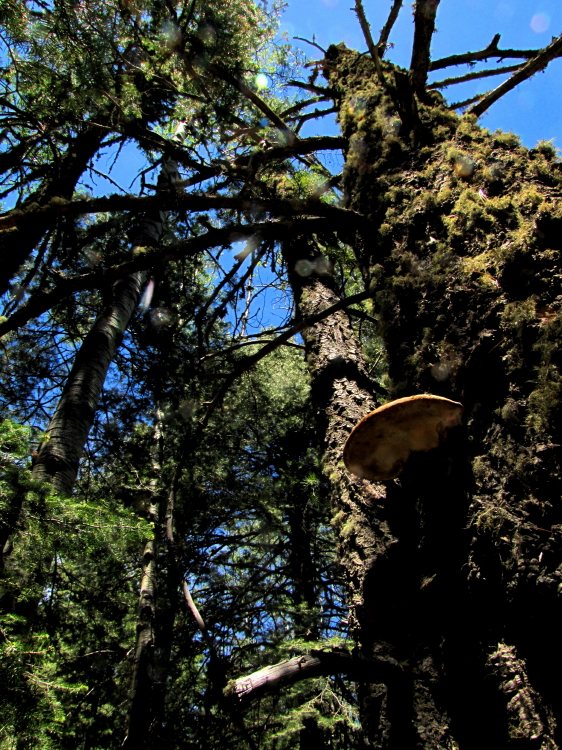 A Tree Fell in the Forest
His soaring mood plummeted, nose-dived like an airborne eagle having a massive and sudden coronary. He stood blinking in disbelief. How could this be? The trail had been perfect, meandering through old growth forest with pleasant incline, mushrooms decorating the bark on furrowed trunks of ancient woods, in forests untouched by fire or lumberjack.
Now this…
Across his path lay a fallen tree. Massive. Unmovable. Not a simple step over log. No Sir. This was colossal, waist-high conundrum. He stood staring at the unexpected obstruction.
Absent-mindedly, his hand reached behind and under his pack, checking the pouch slung there for easy access. His reassured hand came back to rub the stubble on his chin.
He was quite unprepared for this challenge and it left him utterly bewilderment. He closed his eyes trying to think.
What to do?
His pack grew heavier now that he was no longer on the move. He kept his eyelids screwed shut.
It occurred to him that maybe he had simply misread the trail's direction. That's it. Made sense. All he needed was a better assessment. In his mind's eye he convinced himself that the fallen tree must be alongside—not across his true path. He debated whether to confirm this by opening his eyes, or just walk blindly to the right in an act of utter faith. In the end he decided to have another look.
Nope. The grey barked, horizontal giant was solidly planted across the obvious trail, barring his way—splat across the path.
He wanted to cry. He reached back and checked that the pouch was still securely slung from his pack's bottom.
Still there.
He plopped down, back to the log, to mull his options.

He'd never actually seen one, but he knew maintenance crews must clear these forest trails of fallen timber, ever so often. This was evidenced by sawn logs he'd passed elsewhere on the trail. Perhaps all he need to is simply wait for the next maintenance crew. He began to pass the time by tossing pebbles at an aspen.

Tic, toc, fly buzz, beetle pop.

Boredom set in.
While waiting he tried imagining what a trail maintenance crew would look like. With heavy axes and bow saws, they'd probably be on horses. He began to listen carefully for the sound of horse hoofs. At the same time reached back to make sure the pouch was snug to his pack, and hadn't snagged when he'd sat.
After an hour or two, he stopped waiting for a trail maintenance crew. He'd come to a sudden and profound realization. The tree may have fallen across his path for a reason. Maybe this had been ordained. Perhaps, yes, a sign—A Sign that he should withdraw. Leave the wilderness. Never return. Man should not be here.
Trembling with fresh anxiety he rose, too quickly, awkwardly attempting to maneuver the weight of his back pack over him at the same time.
Which is why he tripped.
His body weight, plus fifty pounds more, stomped down hard and broke a brittle branch from the fallen giant. The snapping branch slung shot a hard pellet of bark, which nailed him squarely a millimeter beneath his right eye.
"Owwwww!" he yelped while recovering his step. That's going to leave a mark.
Lifting mirrored sunglasses from the lanyard around his neck he had a look. A dent now creased his lower eyelid, a lovely purple and blue tone already developing. It had left a mark. Was this a sign?.
He reached to ensure his pouch had survived his gymnastic lurch. But his hand came back empty.
Panic.
He twisted clumsily under pack to better check. The pouch was gone.
A quick search of the ground proved it was nowhere in sight. He checked trail, the grass, pine, needles and moss.
Then he suddenly froze with a sick feeling. Turning slowly he looked on the other side of the 46 inch high fallen trunk.
There sat his pouch, squarely in the center of the trail on the other side.
Denial—was his first reaction. But as he stared at the pouch clearly resting across the barrier, denial failed. He yearned to be re-united with his pouch.
Now he began to chastise himself. He always travelled with a spare. But this time, in some ultra-light craze, he'd left the notion of spares behind. So he was in peril, unprotected, and at risk. His leisure journey into the wilderness had just turned into something dark.
After half-hour of attempting to lasso the pouch from beyond the tree with a lariat he'd fashioned from nylon, he succeeded in snagging his rope too.
That's when serendipity intervened. Leaning hard over the cylindrical trunk in an attempt to un-snag his device, his pack shifted wrongly. Top heavy, he tumbled heels over head, falling across the barrier, and landed neatly on the other side of the tree-fall.
"Hmph," he said while gathering his belonging and re-securing his pouch.
Glissading through old-growth forests, his mood took flight. In bliss all things were perfection─ faultless for another 627 steps.
He halted.
Stunned.
Before him, across the path, was a fallen tree.
He wondered vaguely if, per chance, there might be a trail-maintenance crew along any time soon.
by Jay Archer David

Historic National Forest Service Fire Tower

(Reeds Peak Fire Tower)
On the summit of Reeds Peak is a Forest Service fire tower built in the 1920's. It has been placed on the National Register of Historic Places as a rare surviving example of the kind of fire tower common throughout the west. This landmark is a treasure and amazing break from the sites on the trail. Visitor use is permitted, and of late the site has been looked after and kept clean.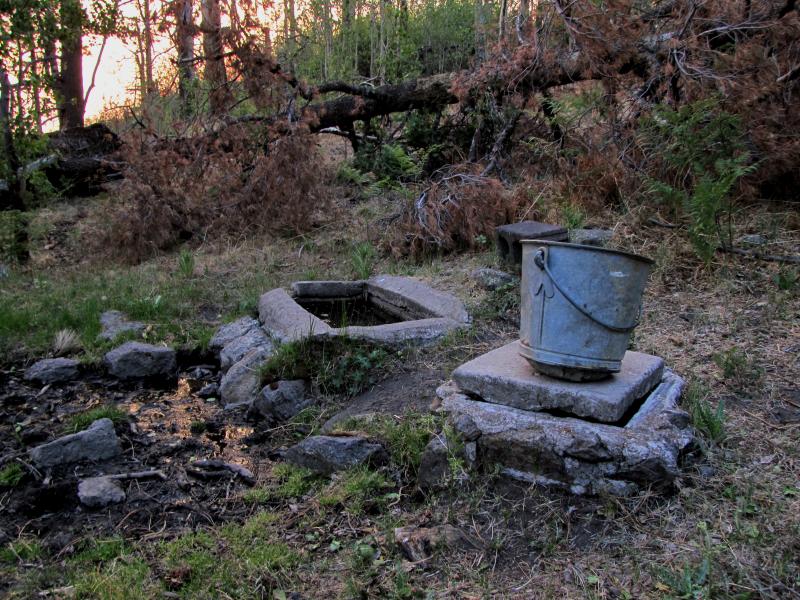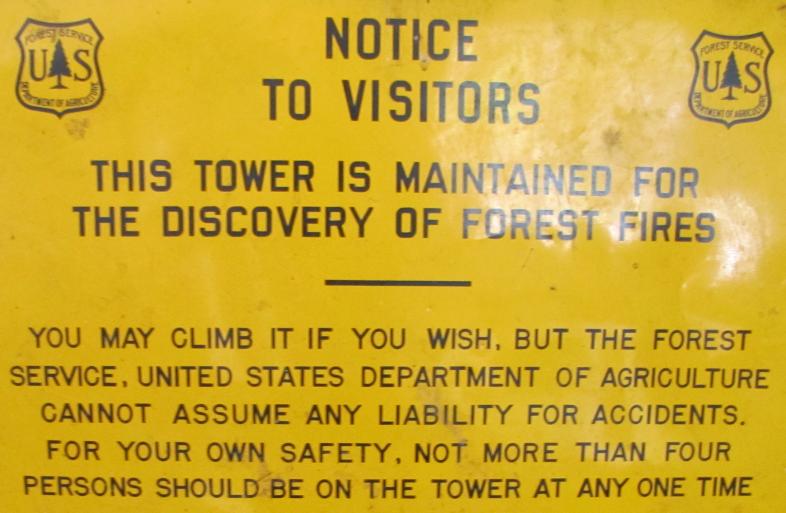 Squeaky Springs near Reeds Peak Fire Tower

Reeds Peek Lookout Tower: Reeds Peek Fire Tower (Slide Show)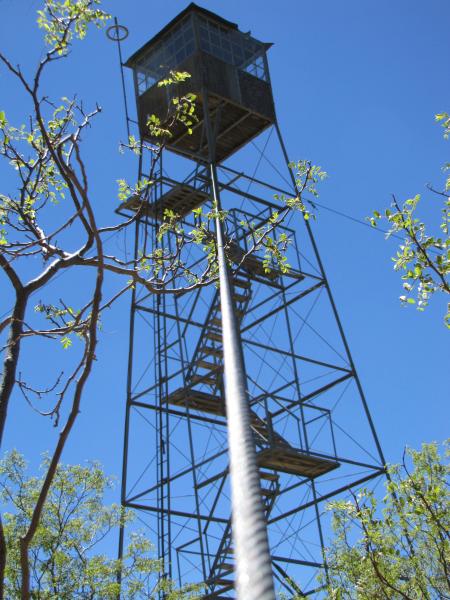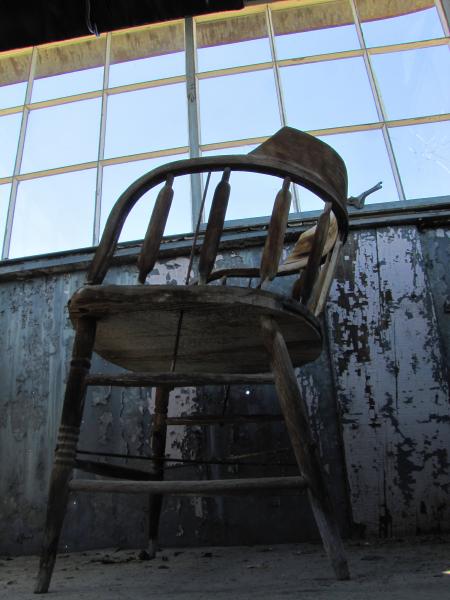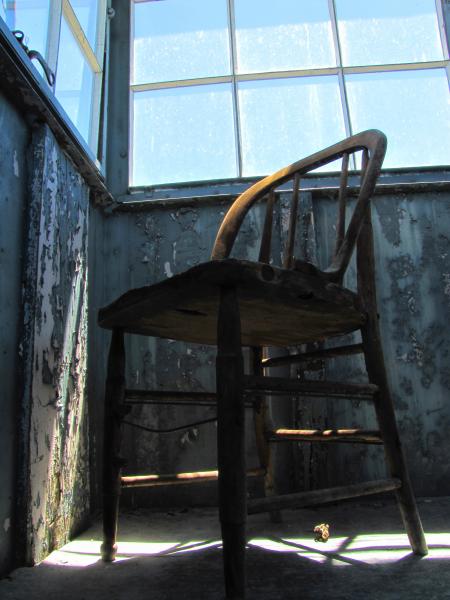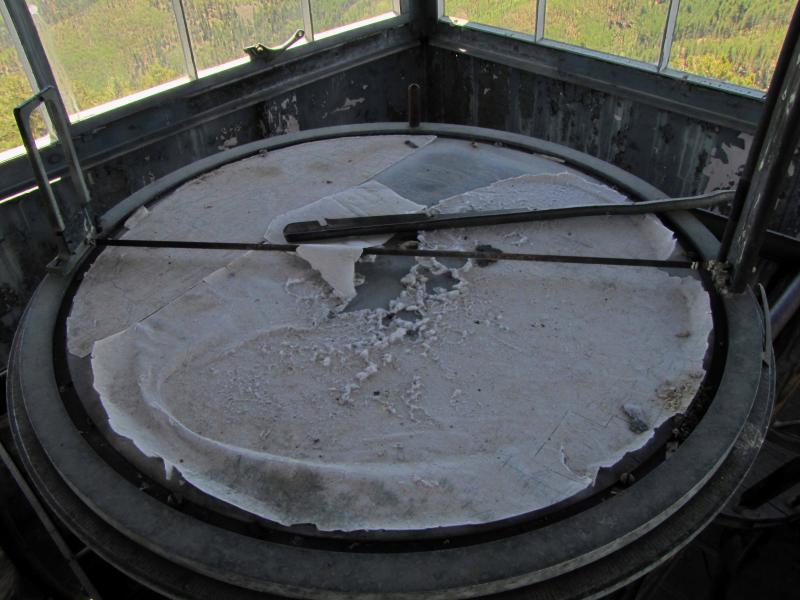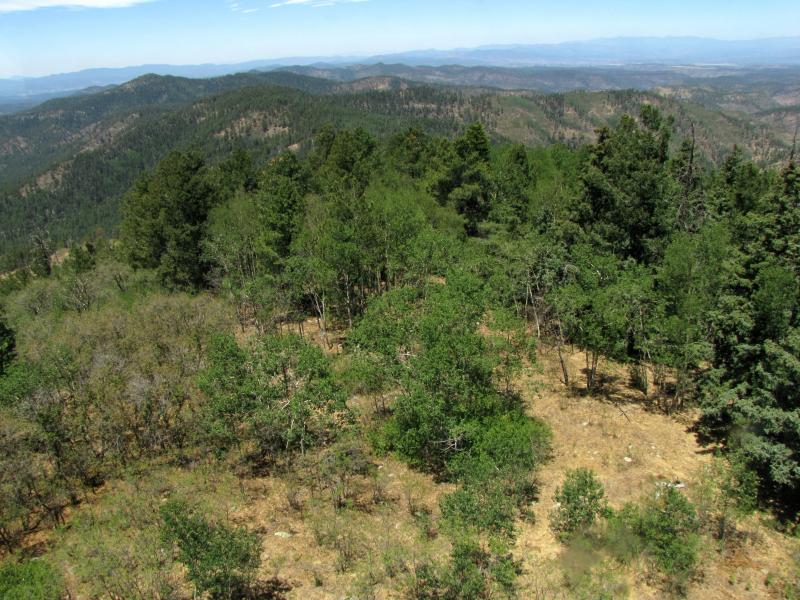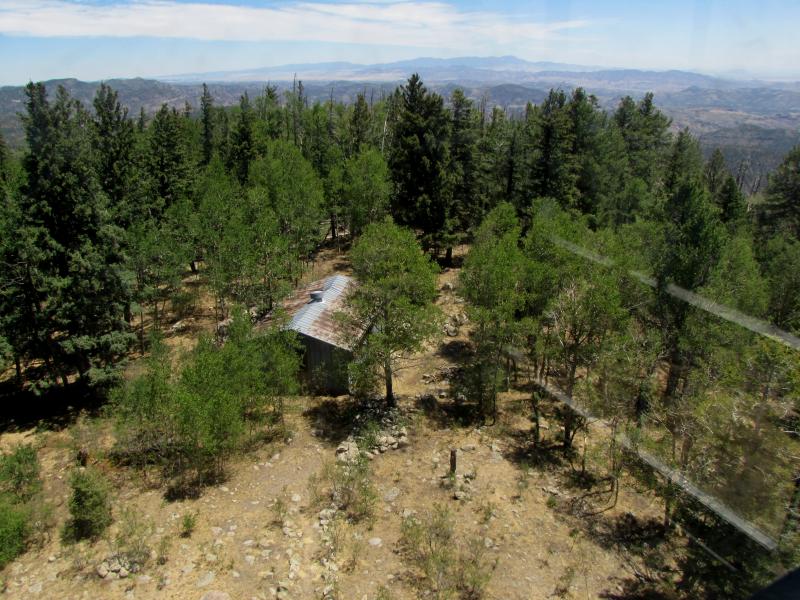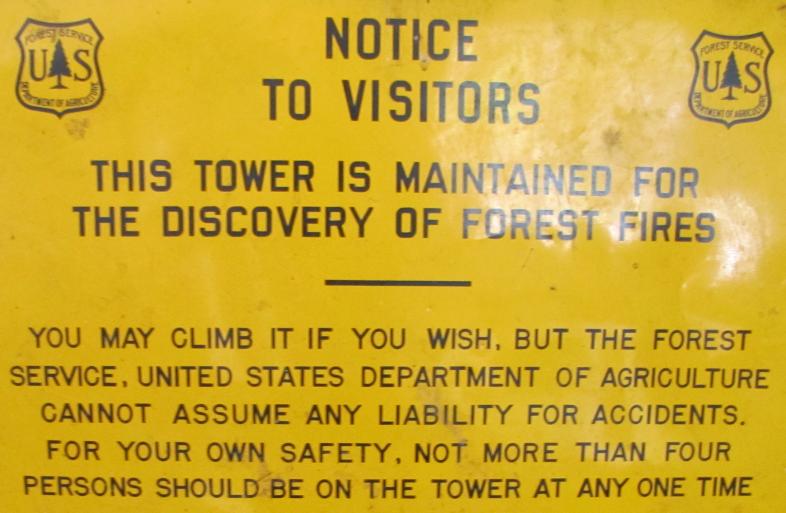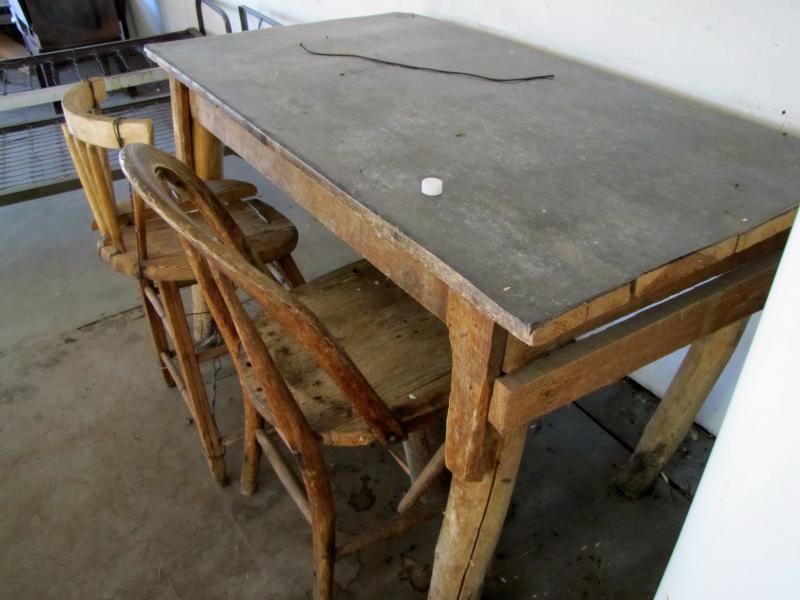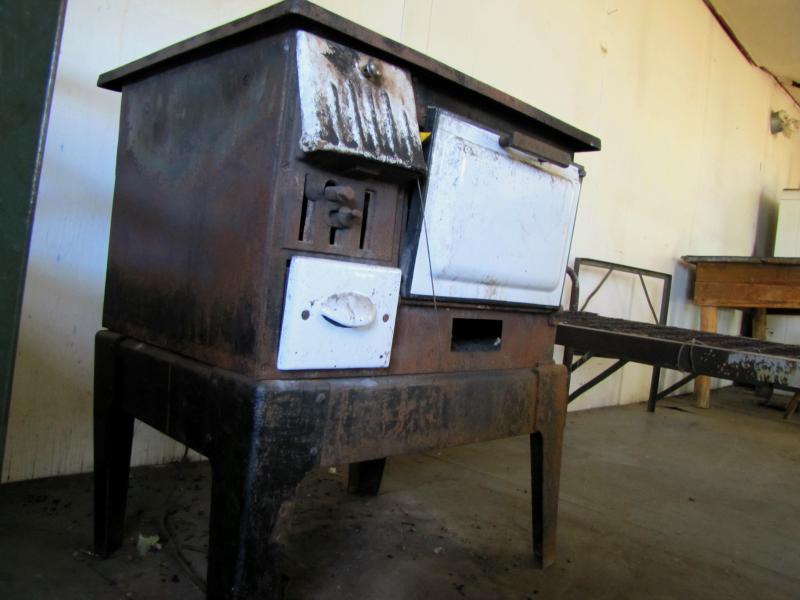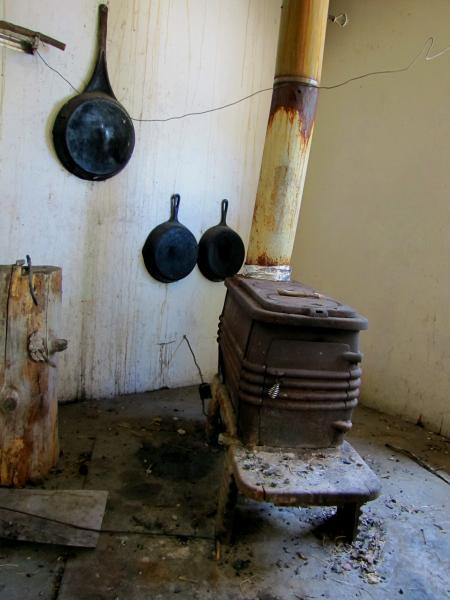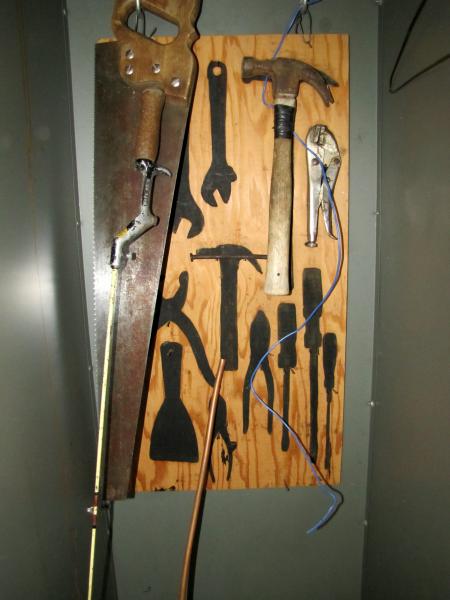 (Timed Slide Show - Or Click on Arrows in Picture)



Status

Posted to the National Register of Historic Places on January 28, 1988

Reference number

87002472

Areas of significance

Conservation; Politics/Government; Architecture

Level of significance

National

Evaluation criteria

A - Event; C - Design/Construction

Property type

Structure

Period of significance

1925-1949

Significant year

1929

Materials

Walls: Steel
Topo Map of Aldo Leopold Wildernes (Map of Gila Wilderness) and Trail Guides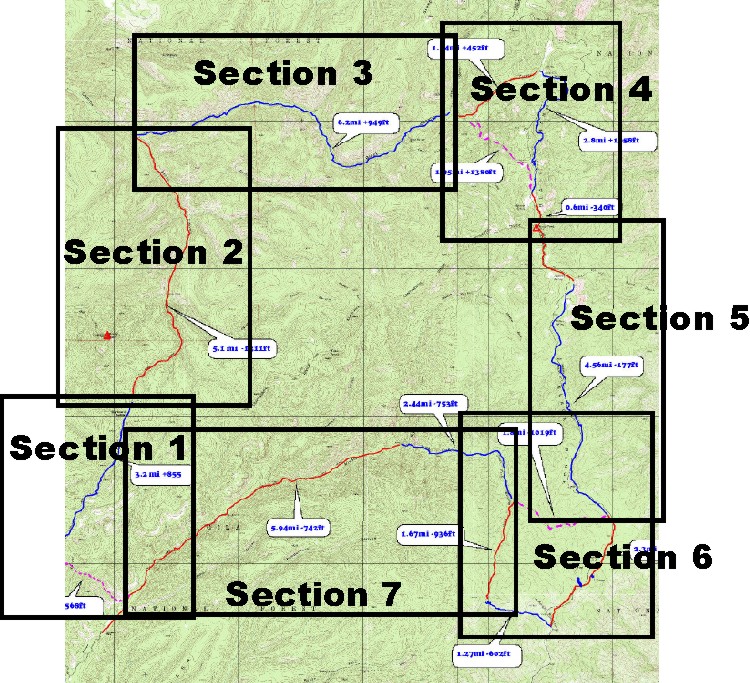 Trail: 37 Mile Loop
There are many options for hiking in the Aldo Leopold Wilderness. This selected loop delivers much of the diversity to be found in the area. From the wilderness boundary and trail head, it heads from 7600 ft up a moderate slope to the intersection with the Continental Divide Trail (CDT) at about 8500 ft. From there it descends through Aspen Canyon to the intersection with Black Canyon. Aspen Canyon was dry due to the draught conditions in this year. The first water was found in Black Canyon. The trail ascends Black Canyon to make the ridge of the Black Range at about 9500 ft, where the CDT is once again intersected and a skyline trail with magnificent panoramic views both east and west. There are several options to travel up to the Black Range trail, but following the Black Canyon trail is recommended even though it's a bit further hike. The shorter trail through Whitmore Cabin requires expert trail finding due to the growth of a nasty array of cat claw bushes in a previous burn area near the intersection. The National Forest Service is letting the Whitmore trail fall into disuse. (The Whitmore cabin is little more than a few stacked rocks nowadays)
Once on top, the side trail up to the historic NFS Fire tower is not to be missed. In this year's draught, the only water found on the ridge line was at Squeaky Spring near Reeds Peak. This required one night spent without water.
There is again several options to descend from the Black Range ridge line trail. The shorter trail misses McKnight peak, but descends through a wonderful old growth forest. Water was found at the intersection with the South Fork of the Mimbres River. The South Fork is poorly maintained with an abundance of tree fall. The trail continues to the Mimbres River which is followed out. Looping back to the cars is accomplished via a short intersecting trail which leaves the Mimbres Valley
Topo Map of Aldo Leopold Wilderness Hike, Section 1: LOW RESOLUTION
Topo Map of Aldo Leopold Wilderness Hike, Section 1: HIGH RESOLUTION
Topo Map of Aldo Leopold Wilderness Hike, Section 2: LOW RESOLUTION
Topo Map of Aldo Leopold Wilderness Hike, Section 2: HIGH RESOLUTION
Topo Map of Aldo Leopold Wilderness Hike, Section 3: LOW RESOLUTION
Topo Map of Aldo Leopold Wilderness Hike, Section 3: HIGH RESOLUTION
Topo Map of Aldo Leopold Wilderness Hike, Section 4: LOW RESOLUTION
Topo Map of Aldo Leopold Wilderness Hike, Section 4: HIGH RESOLUTION
Topo Map of Aldo Leopold Wilderness Hike, Section 5: LOW RESOLUTION
Topo Map of Aldo Leopold Wilderness Hike, Section 5: HIGH RESOLUTION
Topo Map of Aldo Leopold Wilderness Hike, Section 6: LOW RESOLUTION
Topo Map of Aldo Leopold Wilderness Hike, Section 6: HIGH RESOLUTION
Topo Map of Aldo Leopold Wilderness Hike, Section 7: LOW RESOLUTION
Topo Map of Aldo Leopold Wilderness Hike, Section 7: HIGH RESOLUTION

---
Gila Pics : Aldo Leopold Pics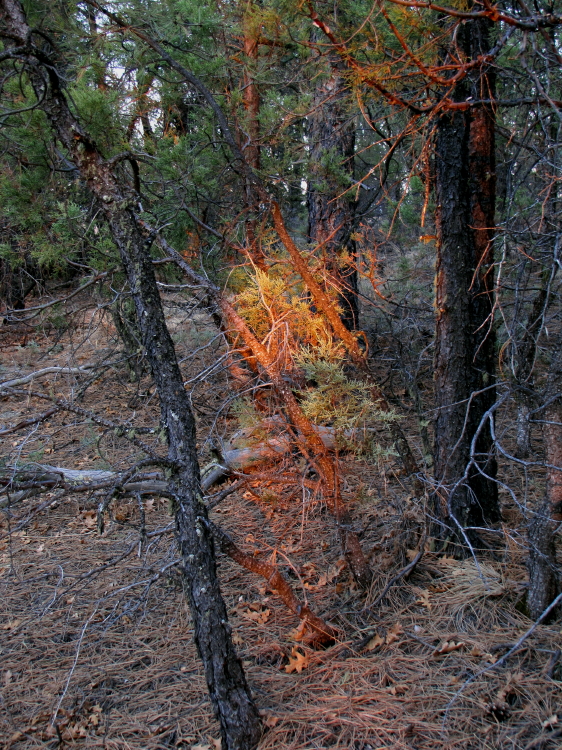 "Only the mountain has lived long enough to listen objectively to the howl of the wolf."
— Aldo Leopold quotes
Aldo Leopold Wilderness Pictures
The Arizona Farrow fire (largest in Arizona's History) combined with the Gila Horseshoe 2 fire brought smoke across the state of New Mexico and into the Aldo Leopold Wilderness. This caused a filtering effect which created unique photographic colorizations for sunrise and sunset photography.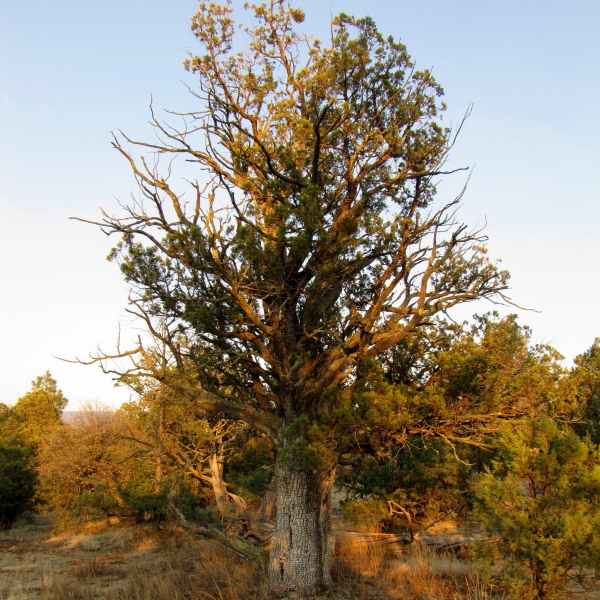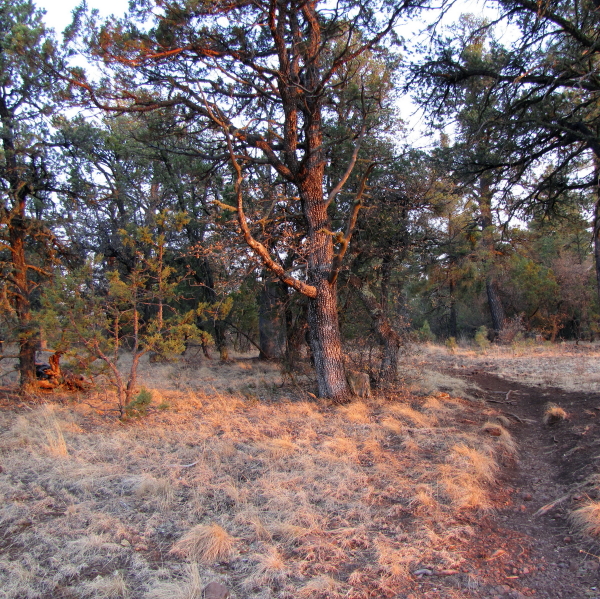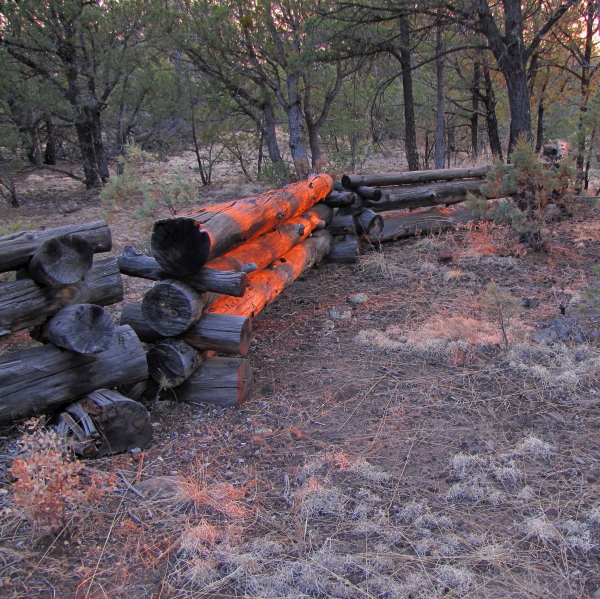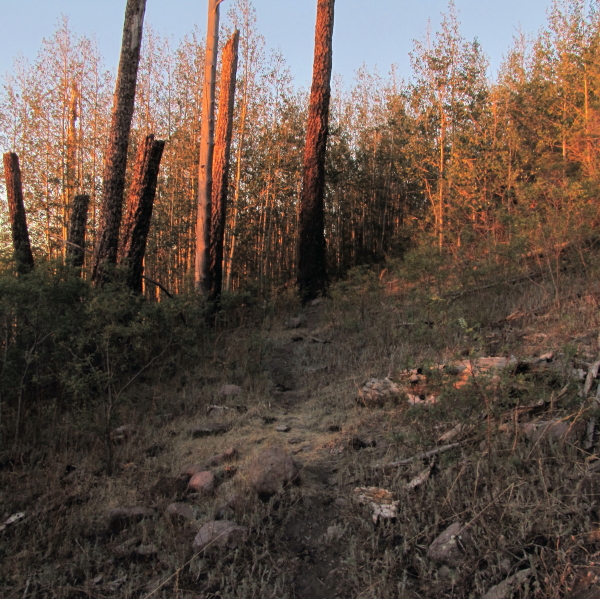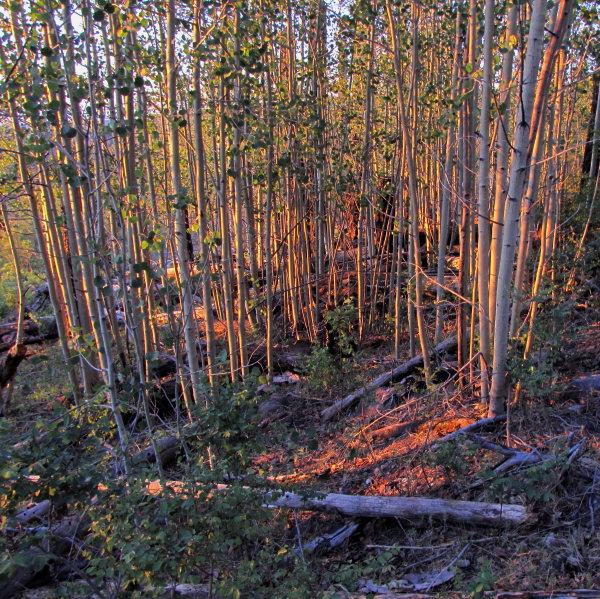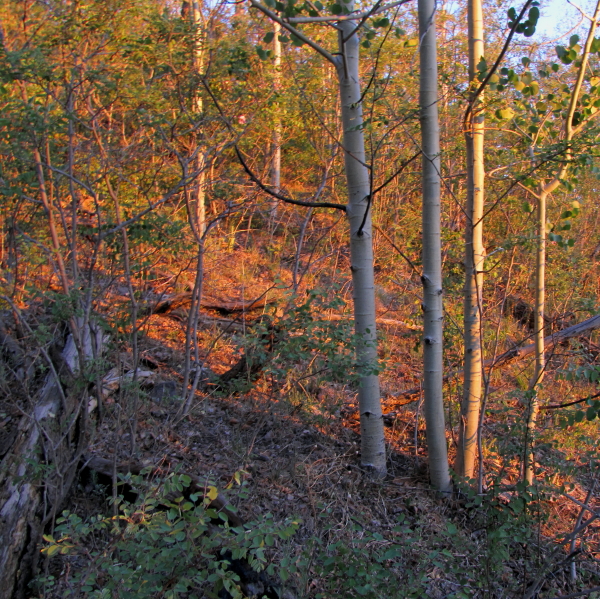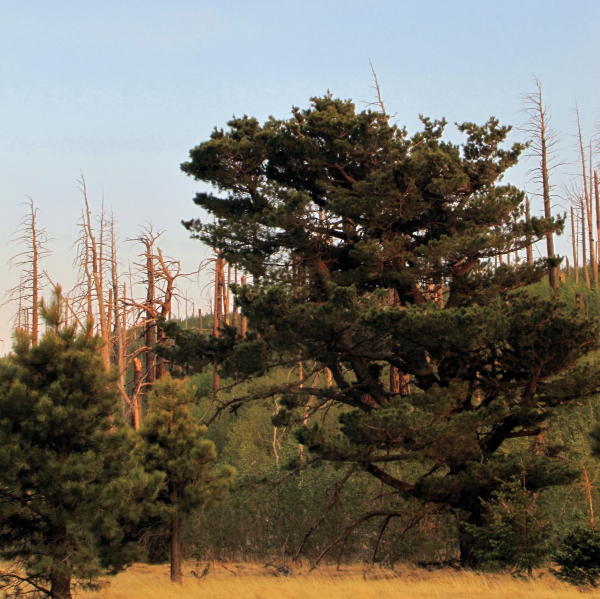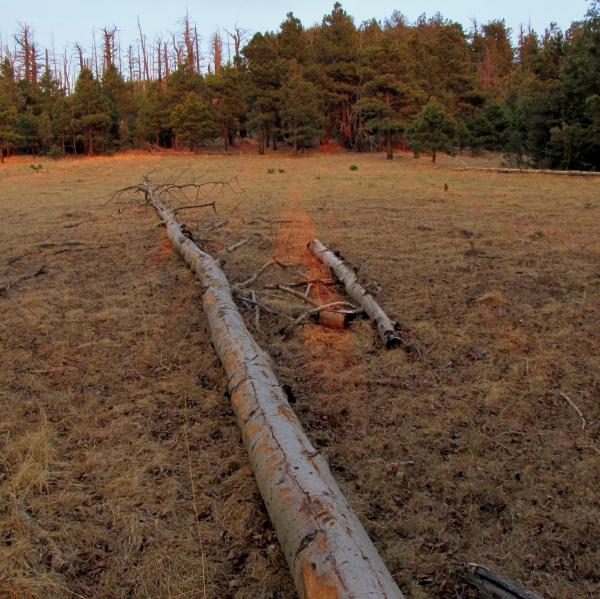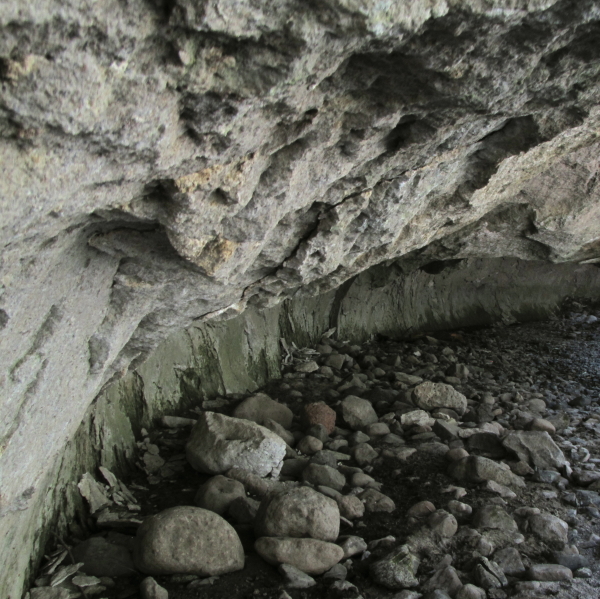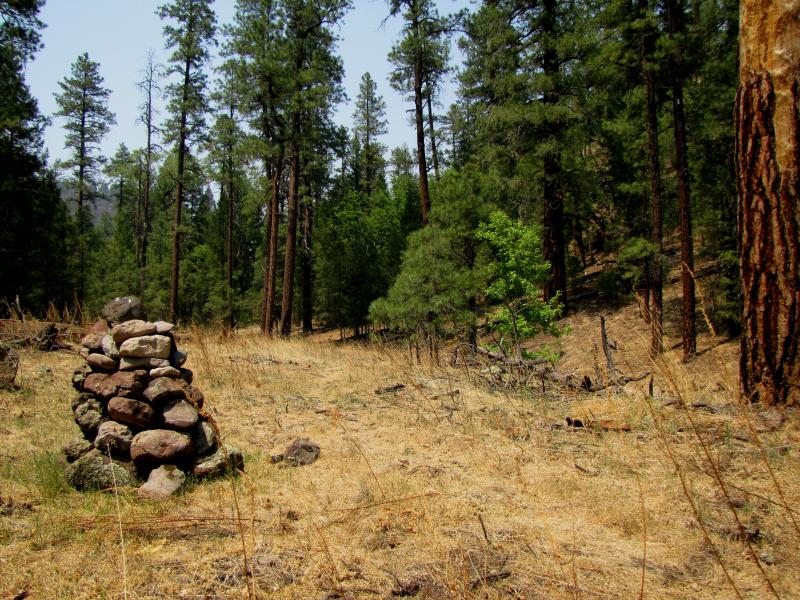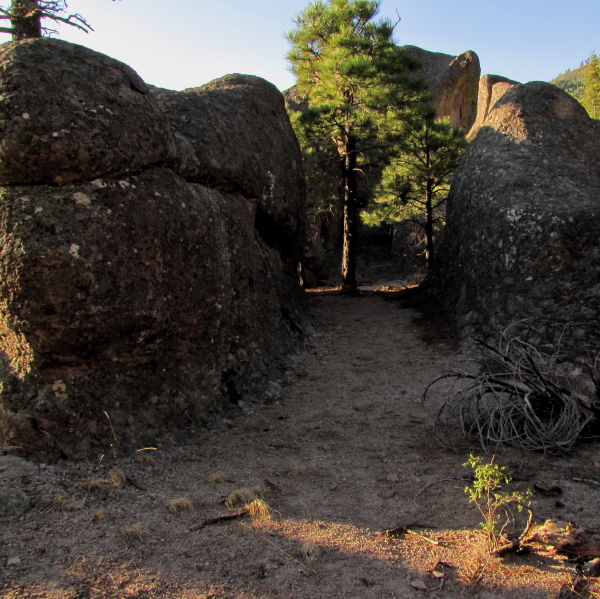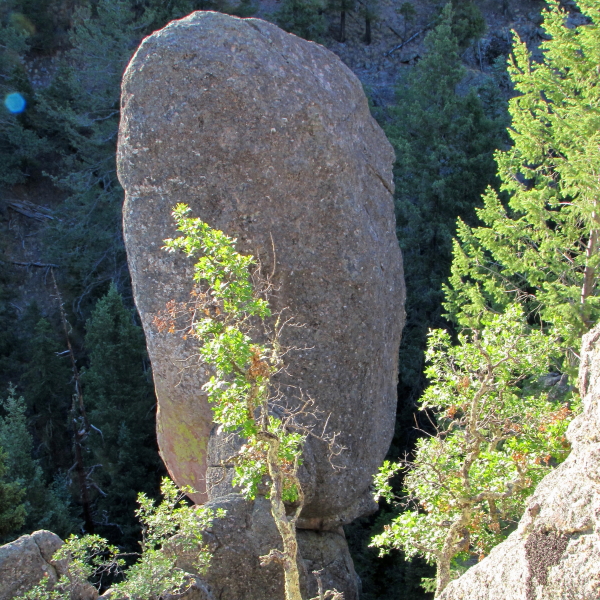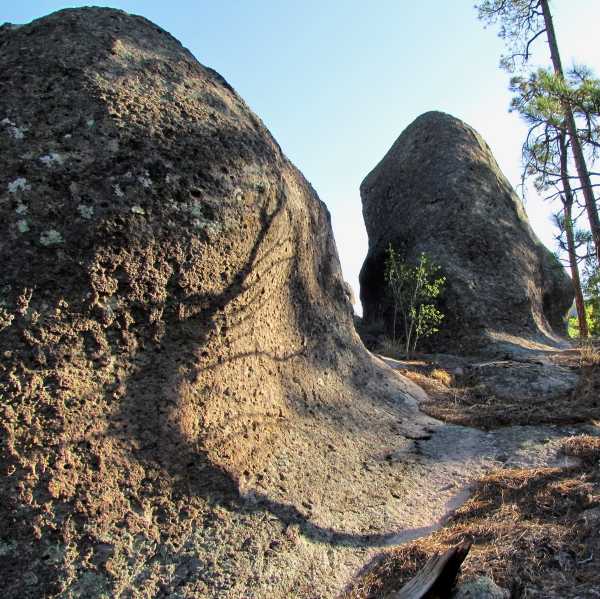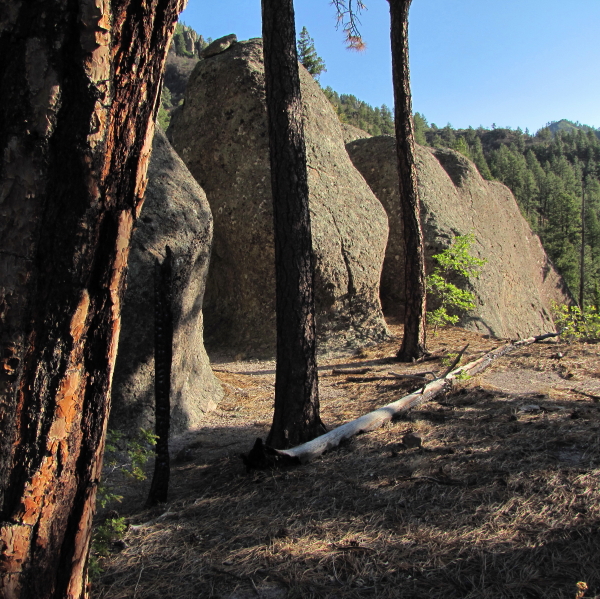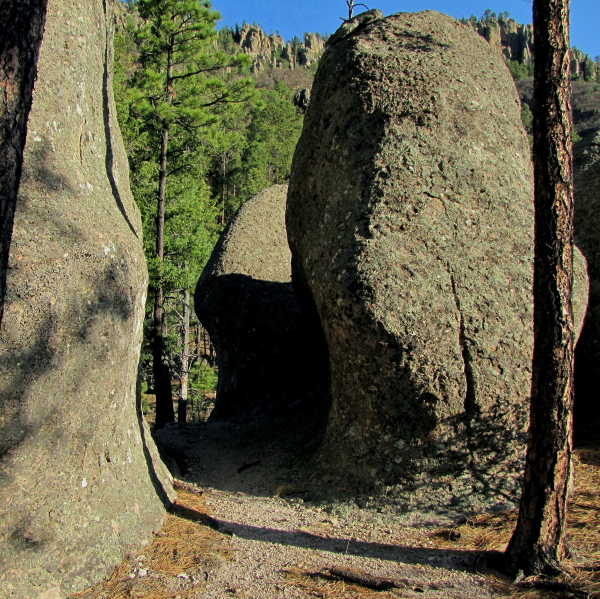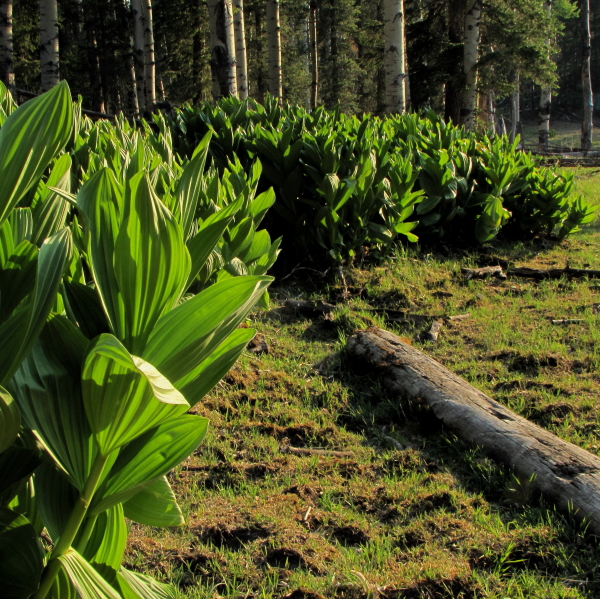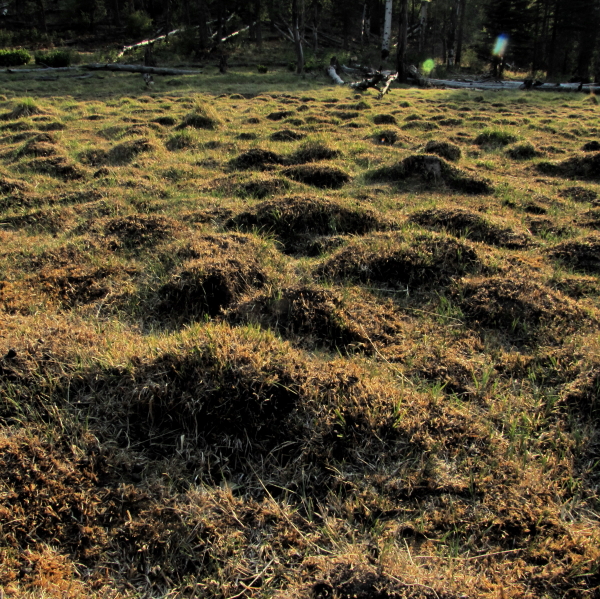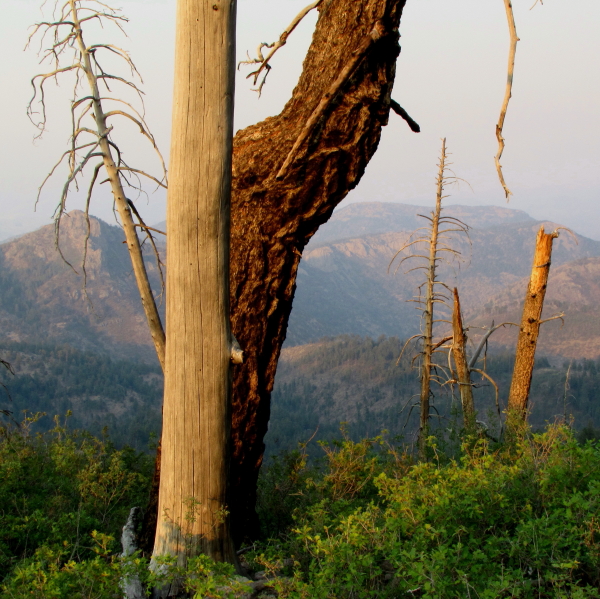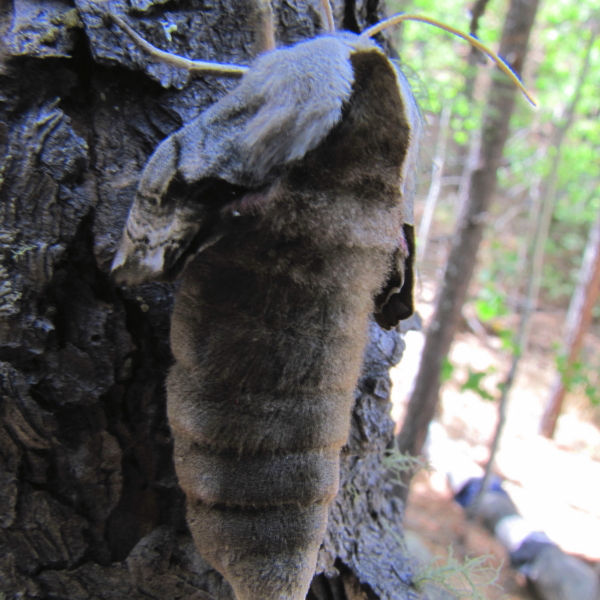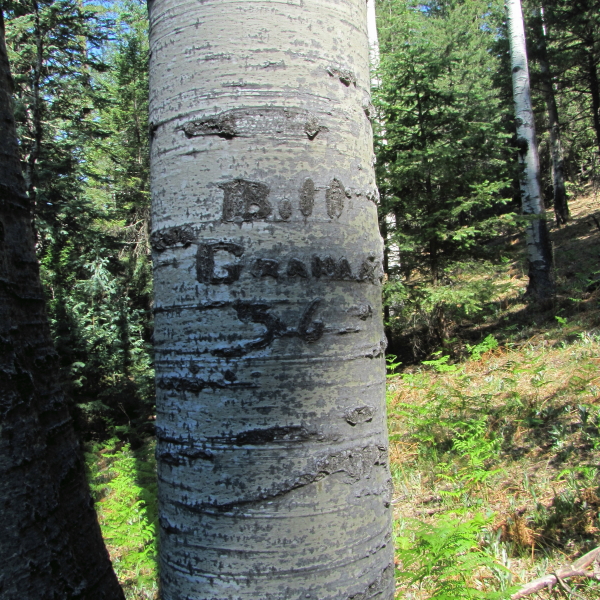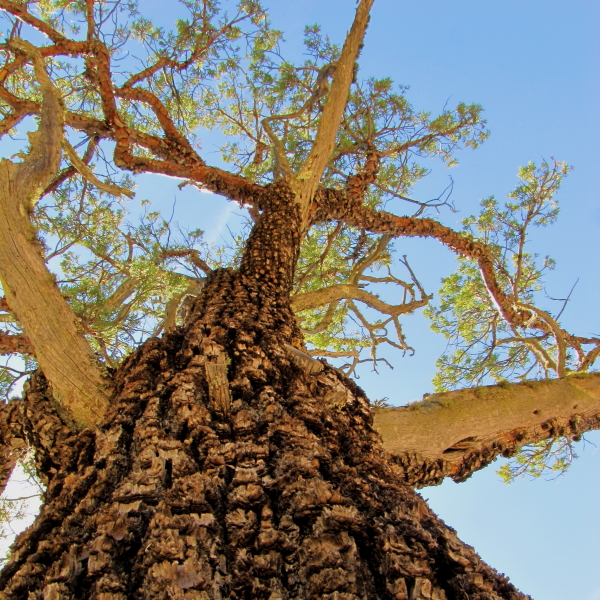 (Timed Slide Show - Or Click on Arrows in Picture)
---
Comments
---
Bye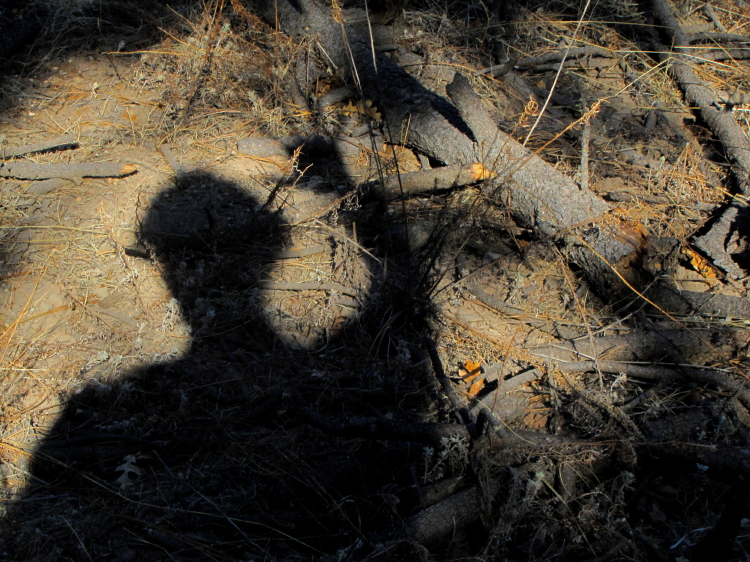 Tic, toc, fly buzz, beetle pop.
Boredom.
---
Troop 285 Crew Page
Slide Show of Albuqueruque BSA Troop 285 (click here)
Videos of Albuqueruque BSA Troop 285 (click here)